Businesses in Oxley, New South Wales
Hotels & Travel
Restaurants
Automotive
Financial Services
Medical
Beauty & Spas
Community & Government
Industries
Business Distribution by Industry
Shopping: 17.7%
Industry: 15.4%
Automotive: 10.3%
Medical: 10.2%
Home Services: 8.7%
Professional Services: 7.4%
Other: 30.4%
| | |
| --- | --- |
| Area of Oxley, New South Wales | 2,871.6 km² |
| Local Time | Monday 11:56 PM |
| Timezone | Australian Eastern Standard Time |
| Lat & Lng | -34.1936° / 144.10245° |
Oxley, New South Wales - Map
Area Codes
Percentage Area Codes used by businesses in Oxley, New South Wales
Area Code 7: 61.2%
Area Code 2: 24.8%
Area Code 4: 8%
Area Code 3: 5.2%
Other: 0.8%
Human Development Index (HDI)
Statistic composite index of life expectancy, education, and per capita income.
Sources: [Link] Kummu, M., Taka, M. & Guillaume, J. Gridded global datasets for Gross Domestic Product and Human Development Index over 1990–2015. Sci Data 5, 180004 (2018) doi:10.1038/sdata.2018.4
Natural Hazards Risk
Relative risk out of 10
* Risk, particularly concerning flood or landslide, may not be for the entire area.
Sources:
1. Dilley, M., R.S. Chen, U. Deichmann, A.L. Lerner-Lam, M. Arnold, J. Agwe, P. Buys, O. Kjekstad, B. Lyon, and G. Yetman. 2005. Natural Disaster Hotspots: A Global Risk Analysis. Washington, D.C.: World Bank. https://doi.org/10.1596/0-8213-5930-4.
2. Center for Hazards and Risk Research - CHRR - Columbia University, Center for International Earth Science Information Network - CIESIN - Columbia University, and International Research Institute for Climate and Society - IRI - Columbia University. 2005. Global Drought Hazard Frequency and Distribution. Palisades, NY: NASA Socioeconomic Data and Applications Center (SEDAC). https://doi.org/10.7927/H4VX0DFT.

Recent Nearby Earthquakes
Magnitude 3.0 and greater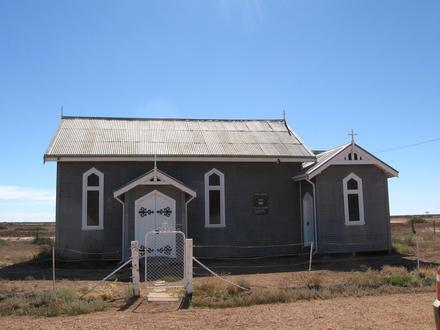 Postal Codes
Percentage of businesses by Postal Codes in Oxley, New South Wales
Postal Code 4075: 23.1%
Postal Code 4019: 14.6%
Postal Code 4216: 9.1%
Postal Code 2903: 8.3%
Postal Code 4020: 5.4%
Other: 39.4%
About Our Data
The data on this page is estimated using a number of publicly available tools and resources. It is provided without warranty, and could contain inaccuracies. Use at your own risk. See
here
for more information.