Businesses in Georgetown, Prince Edward Island
| | |
| --- | --- |
| Area of Georgetown, Prince Edward Island | 1.522 km² |
| Population | 586 |
| Male Population | 252 (43%) |
| Female Population | 334 (57%) |
| Population change from 1975 to 2015 | -21.3% |
| Population change from 2000 to 2015 | -10.8% |
| Median Age | 42 |
| Male Median Age | 44.4 |
| Female Median Age | 40.2 |
| Area Codes | 902 |
| Local Time | Friday 8:13 AM |
| Timezone | Atlantic Standard Time |
| Lat & Lng | 46.1834° / -62.53195° |
Georgetown, Prince Edward Island - Map
Georgetown, Prince Edward Island Population
Years 1975 to 2015
| Data | 1975 | 1990 | 2000 | 2015 |
| --- | --- | --- | --- | --- |
| Population | 745 | 702 | 657 | 586 |
| Population Density | 489.6 / km² | 461.3 / km² | 431.7 / km² | 385.1 / km² |
Sources: JRC (European Commission's Joint Research Centre) work on the GHS built-up grid
Georgetown, Prince Edward Island Population change from 2000 to 2015
Decrease of 10.8% from year 2000 to 2015
| Location | Change since 1975 | Change since 1990 | Change since 2000 |
| --- | --- | --- | --- |
| Georgetown, Prince Edward Island | -21.3% | -16.5% | -10.8% |
| Prince Edward Island | +27.7% | +14.6% | +8.4% |
| Canada | +55.8% | +30.2% | +17.2% |
Sources: JRC (European Commission's Joint Research Centre) work on the GHS built-up grid
Georgetown, Prince Edward Island Median Age
Median Age: 42 years
| Location | Median Age | Median Age (Female) | Median Age (Male) |
| --- | --- | --- | --- |
| Georgetown, Prince Edward Island | 42 years | 40.2 years | 44.4 years |
| Prince Edward Island | 42.8 years | 43.5 years | 42 years |
| Canada | 40.6 years | 41.5 years | 39.6 years |
Sources: CIESIN (Center for International Earth Science Information Network)
Georgetown, Prince Edward Island Population Tree
Population By Age and Gender
| Age | Male | Female | Total |
| --- | --- | --- | --- |
| Under 5 | 4 | 13 | 18 |
| 5-9 | 9 | 13 | 22 |
| 10-14 | 22 | 30 | 52 |
| 15-19 | 18 | 21 | 39 |
| 20-24 | 18 | 9 | 27 |
| 25-29 | 9 | 17 | 26 |
| 30-34 | 13 | 34 | 47 |
| 35-39 | 18 | 30 | 48 |
| 40-44 | 18 | 46 | 65 |
| 45-49 | 27 | 21 | 48 |
| 50-54 | 26 | 25 | 52 |
| 55-59 | 18 | 17 | 35 |
| 60-64 | 22 | 21 | 44 |
| 65-69 | 13 | 13 | 26 |
| 70-74 | 9 | 4 | 14 |
| 75-79 | 0 | 8 | 9 |
| 80-84 | 9 | 4 | 14 |
| 85 Plus | 0 | 8 | 9 |
Sources: CIESIN (Center for International Earth Science Information Network)
Georgetown, Prince Edward Island Population Density
Population Density: 385.1 / km²
| Location | Population | Area | Population Density |
| --- | --- | --- | --- |
| Georgetown, Prince Edward Island | 586 | 1.522 km² | 385.1 / km² |
| Prince Edward Island | 146,844 | 6,624.2 km² | 22.2 / km² |
| Canada | 35.5 million | 9,875,295.4 km² | 3.6 / km² |
Sources: JRC (European Commission's Joint Research Centre) work on the GHS built-up grid
Human Development Index (HDI)
Statistic composite index of life expectancy, education, and per capita income.
Sources: [Link] Kummu, M., Taka, M. & Guillaume, J. Gridded global datasets for Gross Domestic Product and Human Development Index over 1990–2015. Sci Data 5, 180004 (2018) doi:10.1038/sdata.2018.4
Natural Hazards Risk
Relative risk out of 10
* Risk, particularly concerning flood or landslide, may not be for the entire area.
Sources:
1. Dilley, M., R.S. Chen, U. Deichmann, A.L. Lerner-Lam, M. Arnold, J. Agwe, P. Buys, O. Kjekstad, B. Lyon, and G. Yetman. 2005. Natural Disaster Hotspots: A Global Risk Analysis. Washington, D.C.: World Bank. https://doi.org/10.1596/0-8213-5930-4.
2. Center for Hazards and Risk Research - CHRR - Columbia University, Center for International Earth Science Information Network - CIESIN - Columbia University, International Bank for Reconstruction and Development - The World Bank, and United Nations Environment Programme Global Resource Information Database Geneva - UNEP/GRID-Geneva. 2005. Global Cyclone Hazard Frequency and Distribution. Palisades, NY: NASA Socioeconomic Data and Applications Center (SEDAC). https://doi.org/10.7927/H4CZ353K.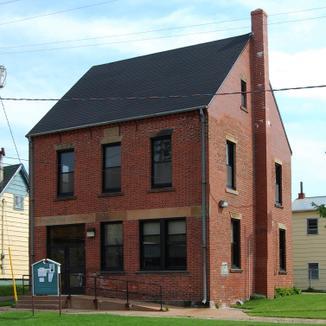 About Our Data
The data on this page is estimated using a number of publicly available tools and resources. It is provided without warranty, and could contain inaccuracies. Use at your own risk. See
here
for more information.